Kontakt podaci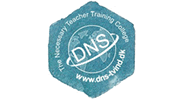 DNS The Necessary Teacher Training College
Skorkaervej 8, 6990 Ulfborg
Danska
Tel: +45 21 12 43 60

E-mail: [email protected]
Web: www.dns-tvind.dk
O ustanovi
DNS International Teacher Training College
DNS International Teacher Training College offers a 3-year international bachelor programme that offers a teacher's education. We combine theoretical knowledge with experiences and emphasise a learning-by-doing approach. Our aim is to train progressive teachers who can respond to the challenges of our time across social divisions wherever it is needed – and that is everywhere.
DNS College has no headmaster and is governed by the students. Important decisions are taken in consensus - we never vote. We provide opportunity for individuals to find the unique model of the teacher they want to become and provide students with tools to accomplish the most ambitious goals.
Practice is our key source of knowledge. Through travels, cultural explorations and constant work with society - we develop our pedagogical tools and fulfil "teachers' luggage".

We work in teams, side by side with teachers - avoiding traditional hierarchy.
DNS is education for activists, pedagogues, teachers, altruists, humanitarians and those who want to change the future of the world by any means.

Want to join us? Have a look at our 3-year program and hurry to apply!

www.dns-tvind.dk

1st YEAR - THE INTERNATIONAL PRACTICE FIELD
EXPERIENCING AND UNDERSTANDING THE GLOBAL REALITY
Period 1
2 months

GETTING READY
Preparation for a 4-month bus travel. Studies about politics, big issues of our time and training in efficient team work.

Period 2
4 months

ON THE ROAD
Bus travel through Europe, North Africa and the Sahara Desert and further to Sub-Saharan Africa. Investigating topics related to political, economic, social or cultural aspects of the countries. Establishing authentic understanding of Global Reality.

Period 3
3 months

BRINGING IT TO THE PUBLIC
Spreading the new knowledge to people in Europe, giving lessons and workshops for determined public. Studying subjects relevant for the activities within the period.

Period 4
3 months

SAVING UP PERIOD
Saving up money with employment or other productive means to collectively accumulate the money that are needed to support innovative ideas and travels of DNS students.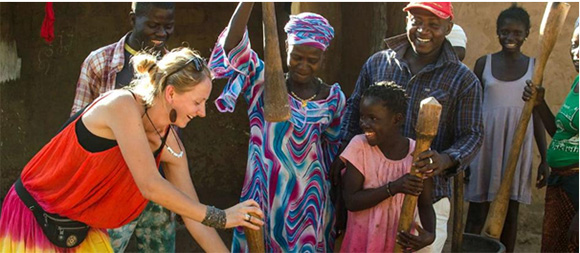 2nd YEAR - THE EUROPEAN PRACTICE FIELD
EXPERIENCING AND UNDERSTANDING THE EUROPEAN REALITY
Period 5
6 months

WORKING PERIOD
Working and living as a community in a bigger European town; living an active cultural and political life with weekly evenings in "The House" and with continued studies..

Period 6
3 months

STUDY PERIOD
Foundational studies and specializations in the campus as well as second year exams.

Period 7
3 months

DOING WHAT YOU FIND MOST APPROPRIATE TO DO
A self-organised period to test teachers' skills. Each student decides what to do - individually or together with others and sets out on the adventure of the lifetime.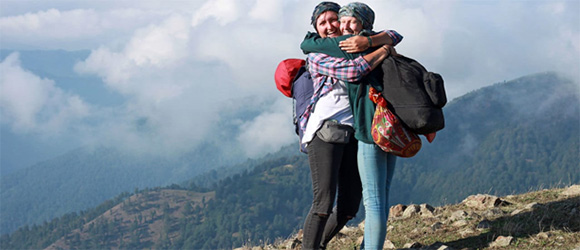 3rd YEAR - THE SCHOOL PRACTICE FIELD

EXPERIENCING AND UNDERSTANDING
THE REALITY OF CHILDREN AND TEACHERS IN SCHOOL
Period 8
8 months

TEACHING PRACTICE
Internship period; teaching children and youth in different European school settings; practicing pedagogy, studying theoretical subjects and specializations after school hours and during weekends.

Period 9
3 months

STUDY PERIOD
Studying pedagogical specializations in the campus; ending with final exams.